Product Info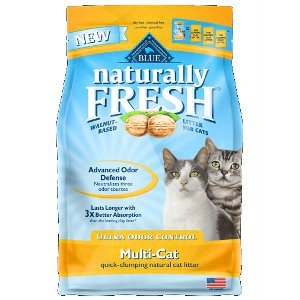 This product is currently 10% off the regular price!
Offer valid through 09-30-2017. Some restrictions may apply.
Manufacturer: Blue Buffalo
Walnut-based litter for cats
Made from walnut shells, BLUE naturally FRESH offers pet parents incredible odor control and long-lasting absorbency. BLUE naturally FRESH is virtually dust-free, is low tracking and is available in a variety of formulas to suit any household needs.
Please contact us for current pricing and availability.